New Small Racing Sails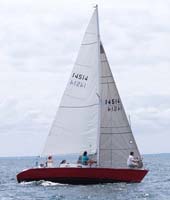 Since our first big win at the 1991 Block Island Race Week, we have been very successful developing race winning sails for Inshore and Offshore Racing.
Using superior CAD design, we can refine and control every aspect of new sail design. From developing an entire sail inventory for your Grand Prix program to creating the best all around solution for you all purpose club racer, we use the same process of race winning design and experienced material selection.